Trusted by the Aerospace & Defense Industry for over 47 years

---
Basic Features
・Visible shooting position*
・Coaxial CCD camera*
・Sofware controlled shutter
・30W, 45W (optional 15W, 75W )
・Level 4 laser classification, requires safety cover.
Patented
Laser Soldering
Precise soldering for micro applications. Fancort offers the latest Robotic Soldering Technology using Japan UNIX is the world leader in laser soldering systems with spot sizes as small as 0.1mm. Laser makes possible what other types of soldering cannot accomplish. Fancort has a laser system in our process development lab available for sampling and process development.
Features
• Laser diode with output of 20, 30, 45, or 75W
• Coaxial CCD camera integrated into laser head shoots image of the target point for ease of programming
• Ideal for extremely fine point soldering
• Programming robot on teach pendant or included software; program laser with control box
• Laser lens shielded from the outside with protective glass
• Custom lenses, e.g. round, doughnut, oval, square
• Air jet system incorporated into robot removes smoke from flux
• Optional nitrogen flow

• Desktop models with working area of 300x300mm or 400x400mm
• Program up to 63 waveform patterns
• Eight levels of energy power for each waveform
• Supplied with precision solder feeder or can be used with solder paste
• Laser spot diameter 0.4-0.6mm; 0.25mm is optional
• Focal length standard is 60; 30, 40, 80, 100 or 120 are optional
• Select from two different wavelengths: 808 or 940mm
• Software operated shutter
• Expected life span of laser is 20,000 hours
Laser Soldering Process
1. The laser illuminates the soldering point.
2. The illuminated area emits heat (surface heat emission).
3. The heat transfers into the surrounding area and is raised to the melting temperature.
4. Solder is supplied
---
Advantages
• High yield rate available
• High affinity for automation
• Perfect for high density board
• Easy maintenance
• Minimum strain to board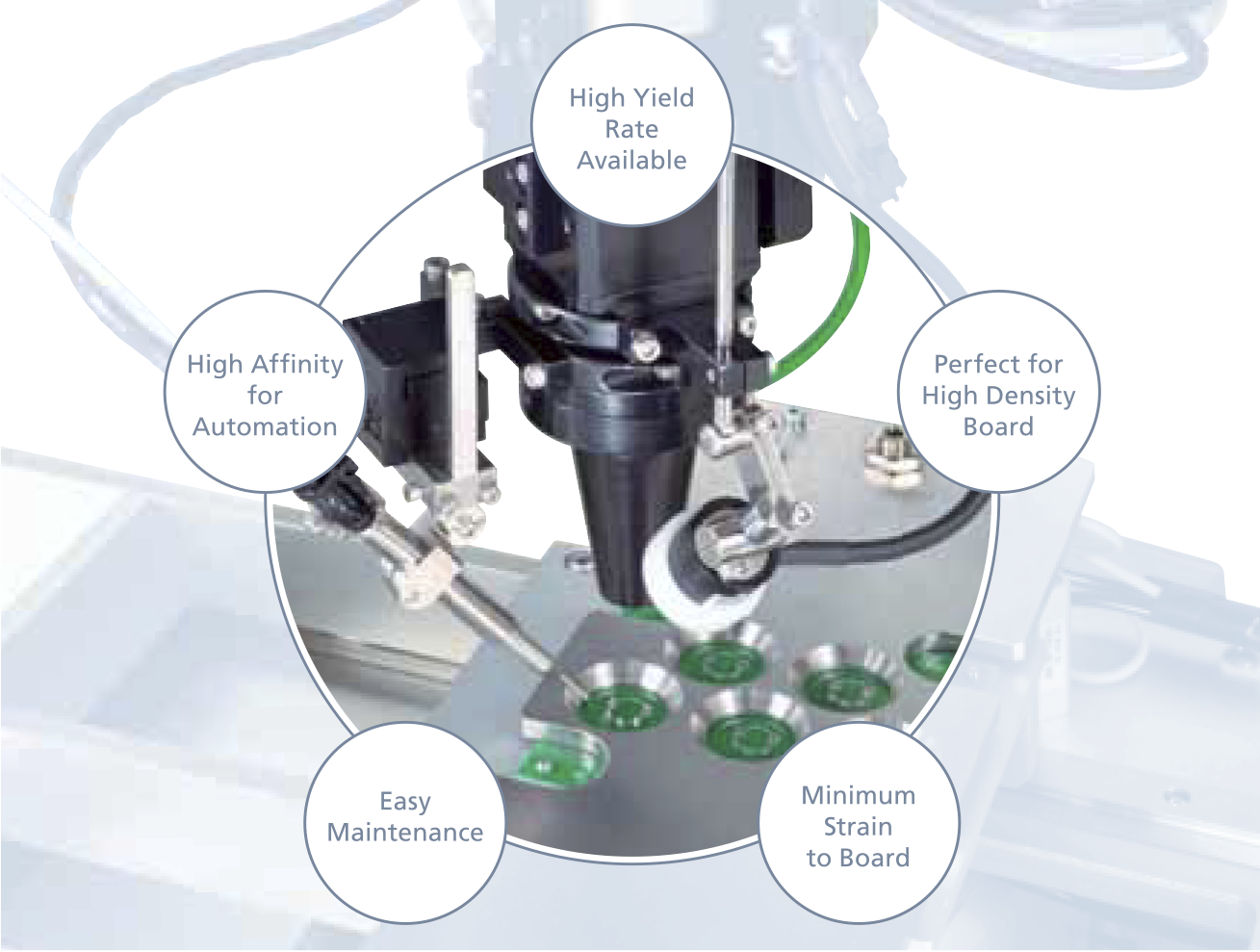 ---
External view diagram
(Desktop laser soldering robot UNIX-DF303L)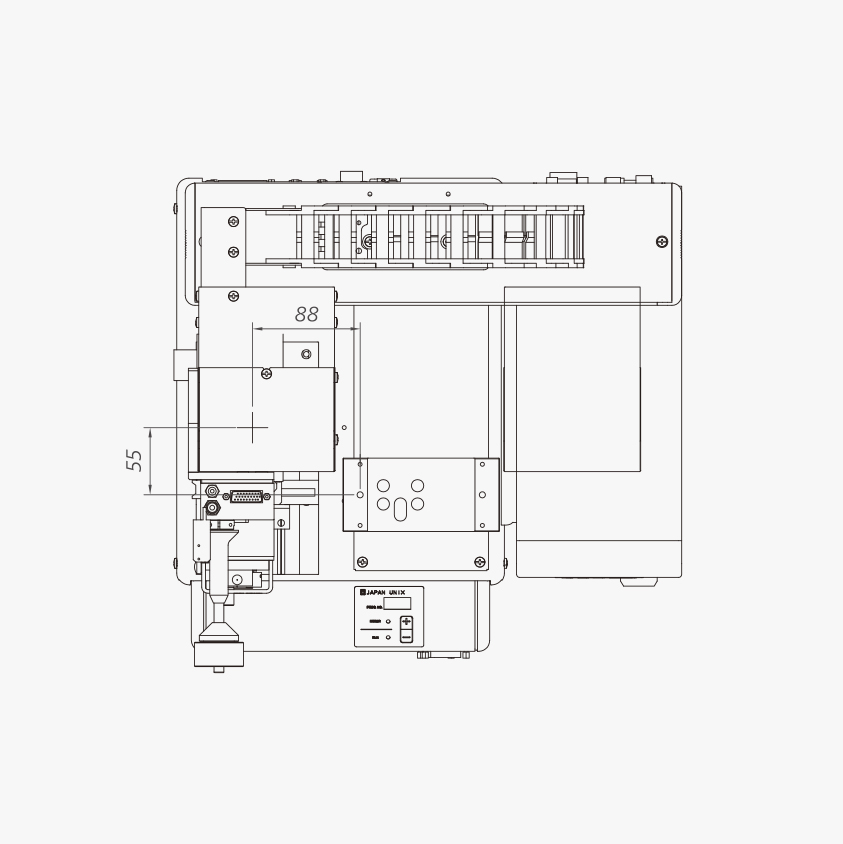 External view diagram
(Desktop laser soldering robot UNIX-DF303L)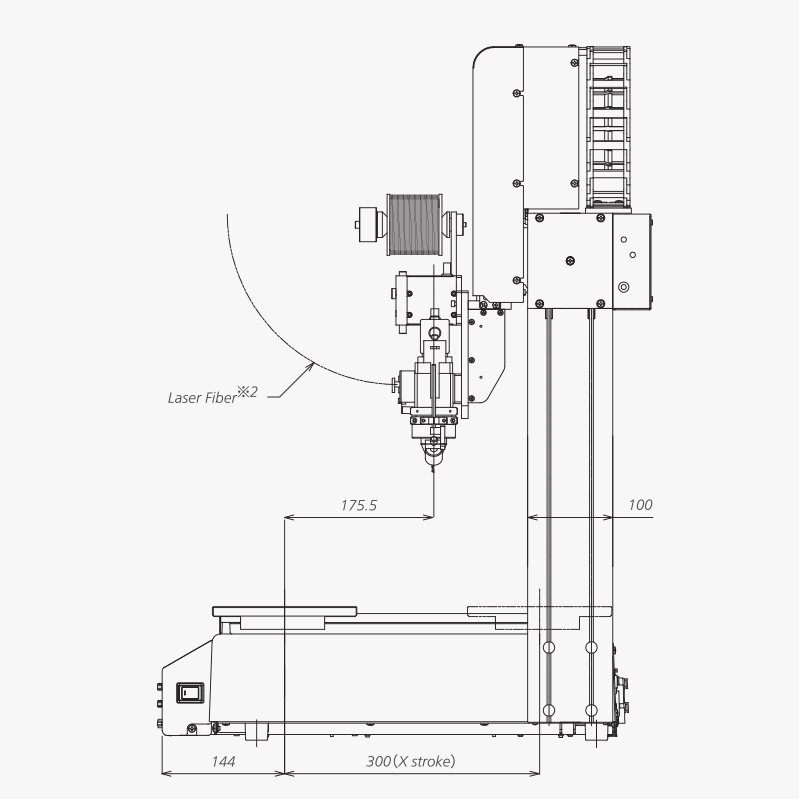 ---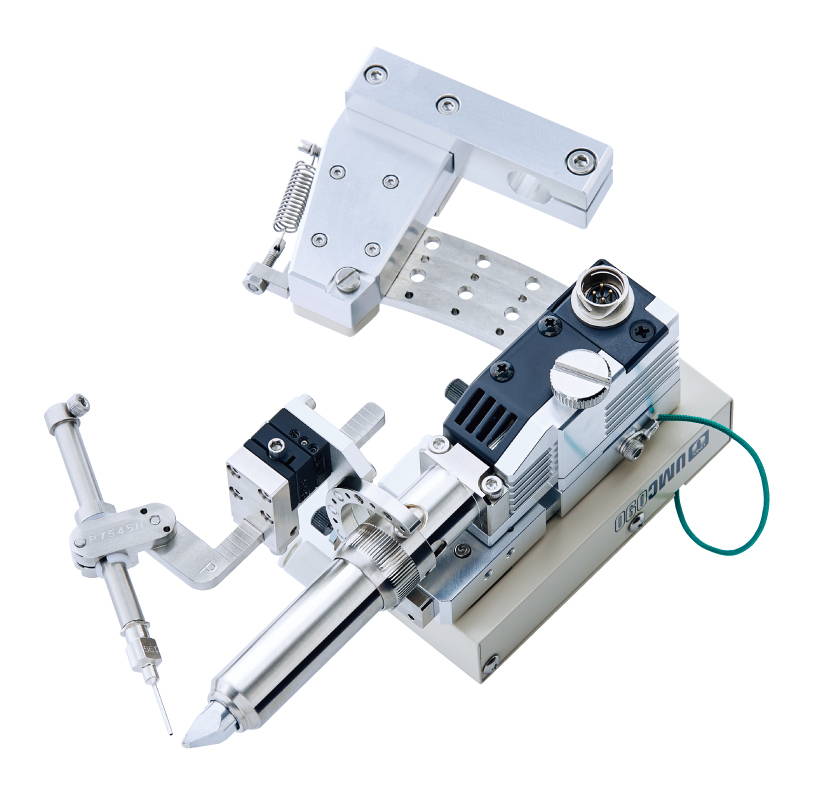 WHICH IS THE BEST
ROBOT FOR YOU?
We can customize to fit your needs, for more information,
click on the button or contact: