LASER SOLDERING EQUIPMENT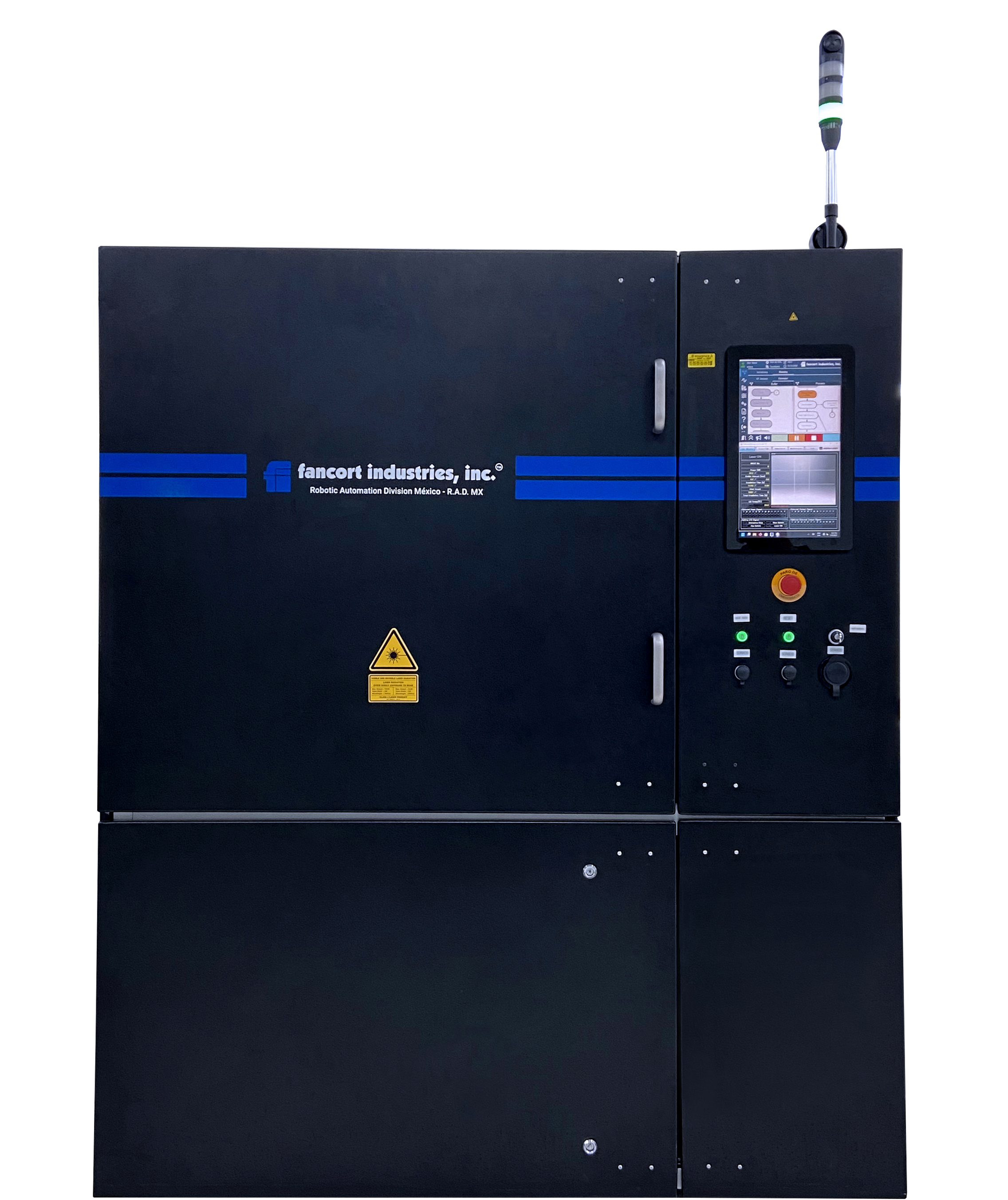 ---
Basic Features
・Visible shooting position*
・Coaxial CCD camera*
・Sofware controlled shutter
・30W, 45W (optional 15W, 75W )
・Level 4 laser classification, requires safety cover.
Patented
Laser Soldering Robot
Precise soldering for micro applications. Fancort offers the latest Laser Soldering Robot Technology using Japan UNIX is the world leader in laser soldering equipment with spot sizes as small as 0.1mm. Laser makes possible what other types of soldering cannot accomplish. Fancort has a laser soldering equipment in our process development lab available for sampling and process development. Typical Laser Setup Starts at $185,000 USD
Features
• Laser diode with output of 20, 30, 45, or 75W
• Coaxial CCD camera integrated into laser head shoots image of the target point for ease of programming
• Ideal for extremely fine point soldering
• Programming laser soldering robot on teach pendant or included software; program laser with control box
• Laser lens shielded from the outside with protective glass
• Custom lenses, e.g. round, doughnut, oval, square
• Air jet system incorporated into robot removes smoke from flux
• Optional nitrogen flow

• Desktop models with working area of 300x300mm or 400x400mm
• Program up to 63 waveform patterns
• Eight levels of energy power for each waveform
• Supplied with precision solder feeder or can be used with solder paste
• Laser spot diameter 0.4-0.6mm; 0.25mm is optional
• Focal length standard is 60; 30, 40, 80, 100 or 120 are optional
• Select from two different wavelengths: 808 or 940mm
• Software operated shutter
• Expected life span of laser is 20,000 hours
Laser Soldering Process
1. The laser illuminates the soldering point.
2. The illuminated area emits heat (surface heat emission).
3. The heat transfers into the surrounding area and is raised to the melting temperature.
4. Solder is supplied
---
Advantages
• High yield rate available
• High affinity for automation
• Perfect for high density board
• Easy maintenance
• Minimum strain to board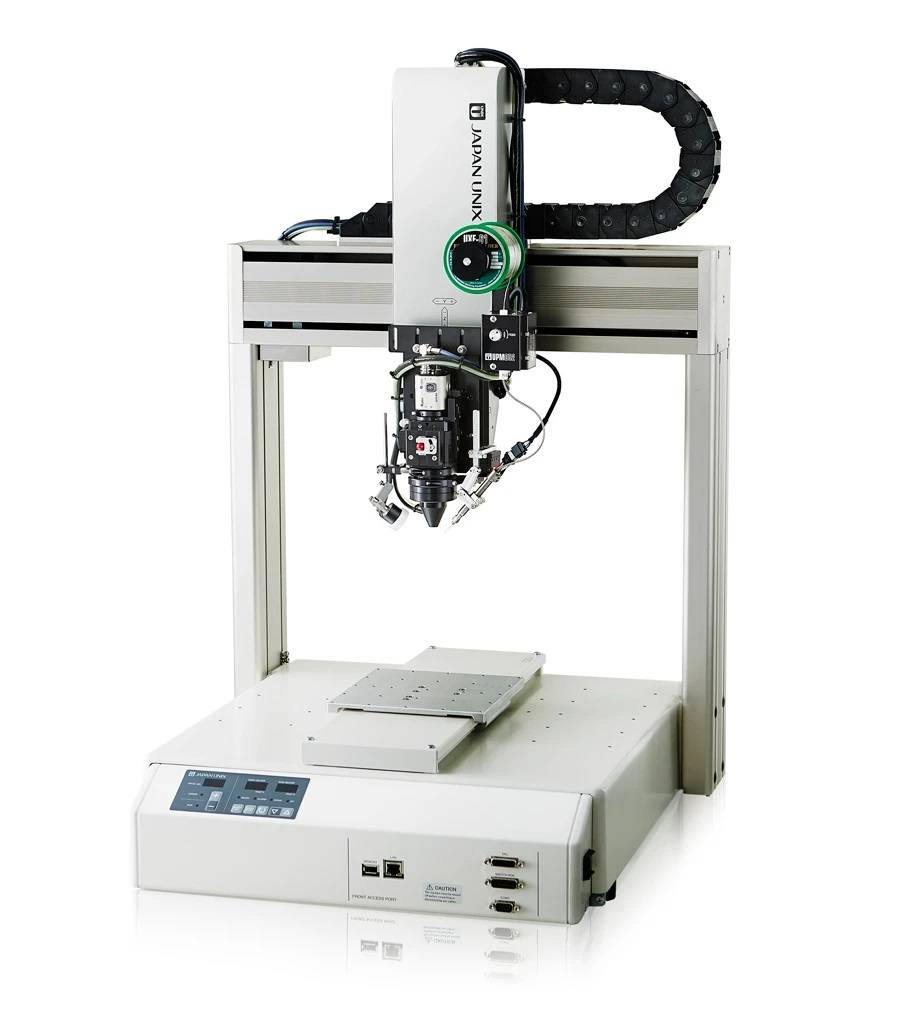 ---
External view diagram
(Desktop laser soldering robot UNIX-DF303L)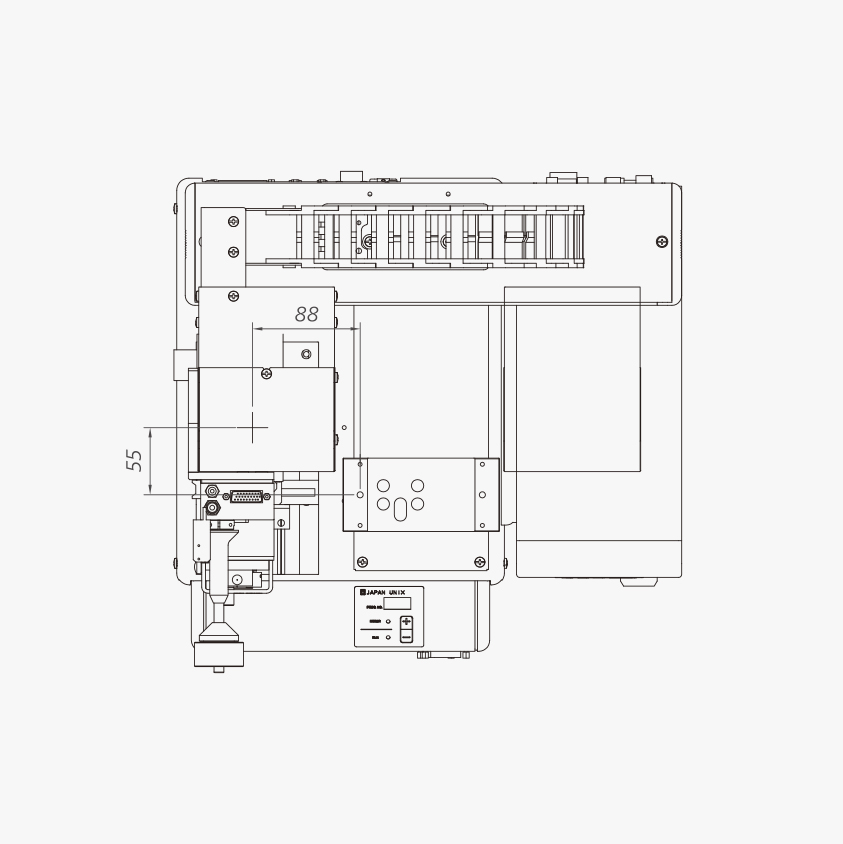 External view diagram
(Desktop laser soldering robot UNIX-DF303L)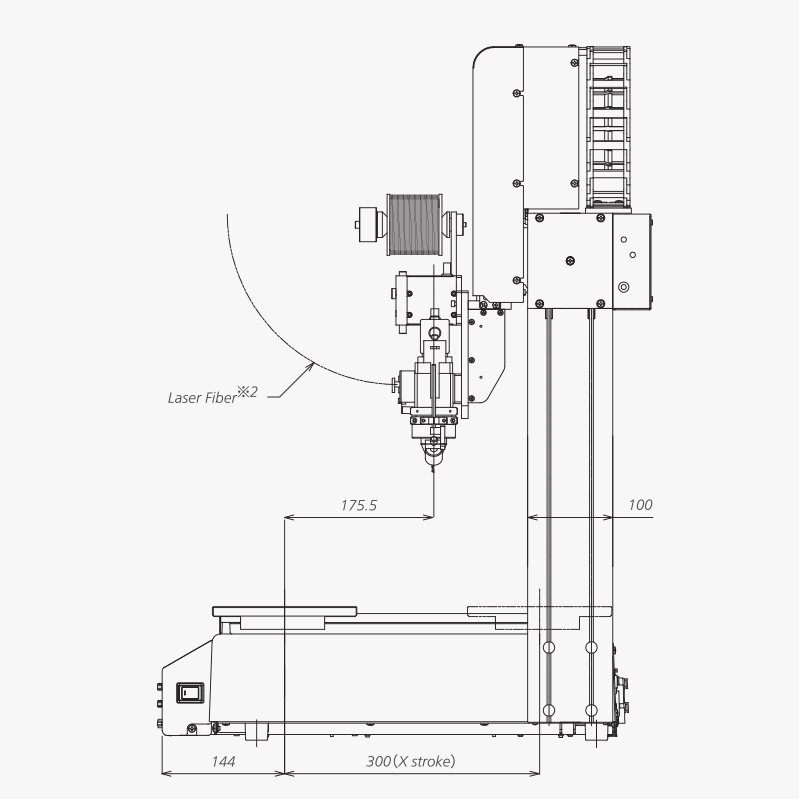 ---
Custom Fixture Fabrication
When your Laser Soldering Equipment demands quality, repeatability, and fast change over to run multiple part numbers, Fancort has some of the industry's most experienced expert CAD designers and tool makers -IN HOUSE-.
This expertise is frequently used by companies in a High Mix, Low volume situation.
We can design production fixtures for the medical, aerospace & defense, electronics and automotive industries at the most competitive cost.
Prototypes and Sampling
We have a special program to help our customers find the best combination between productivity, quality and cost of ownership.
All of this completely in house, please get in contact with our Engineering team, we can help you solve your production pain points today.
---
---
Advantages of Laser Soldering
---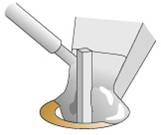 • Physical contact to the substrate
• Flux residue (carbide)

• It is necessary to secure space for the tip and solder wire feed.
• There is a certain amount of solder that is brought to the wet surface of the tip.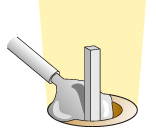 • No physical contact
• No carbide
• It is necessary to secure just solder wire feeding space
• Solder paste
• Any type of preform are approachable

• Fed solder properly amounts
Running cost comparison table
---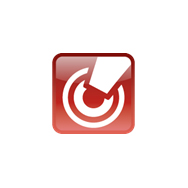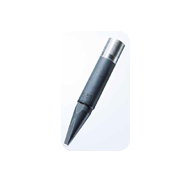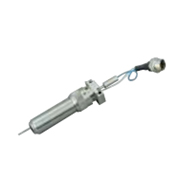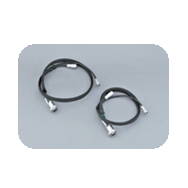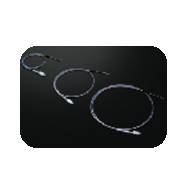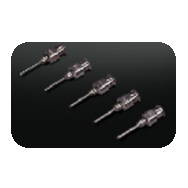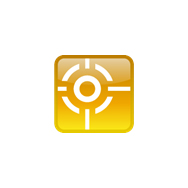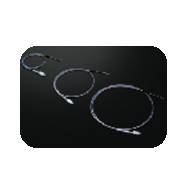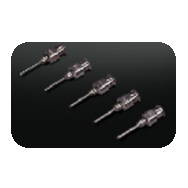 ---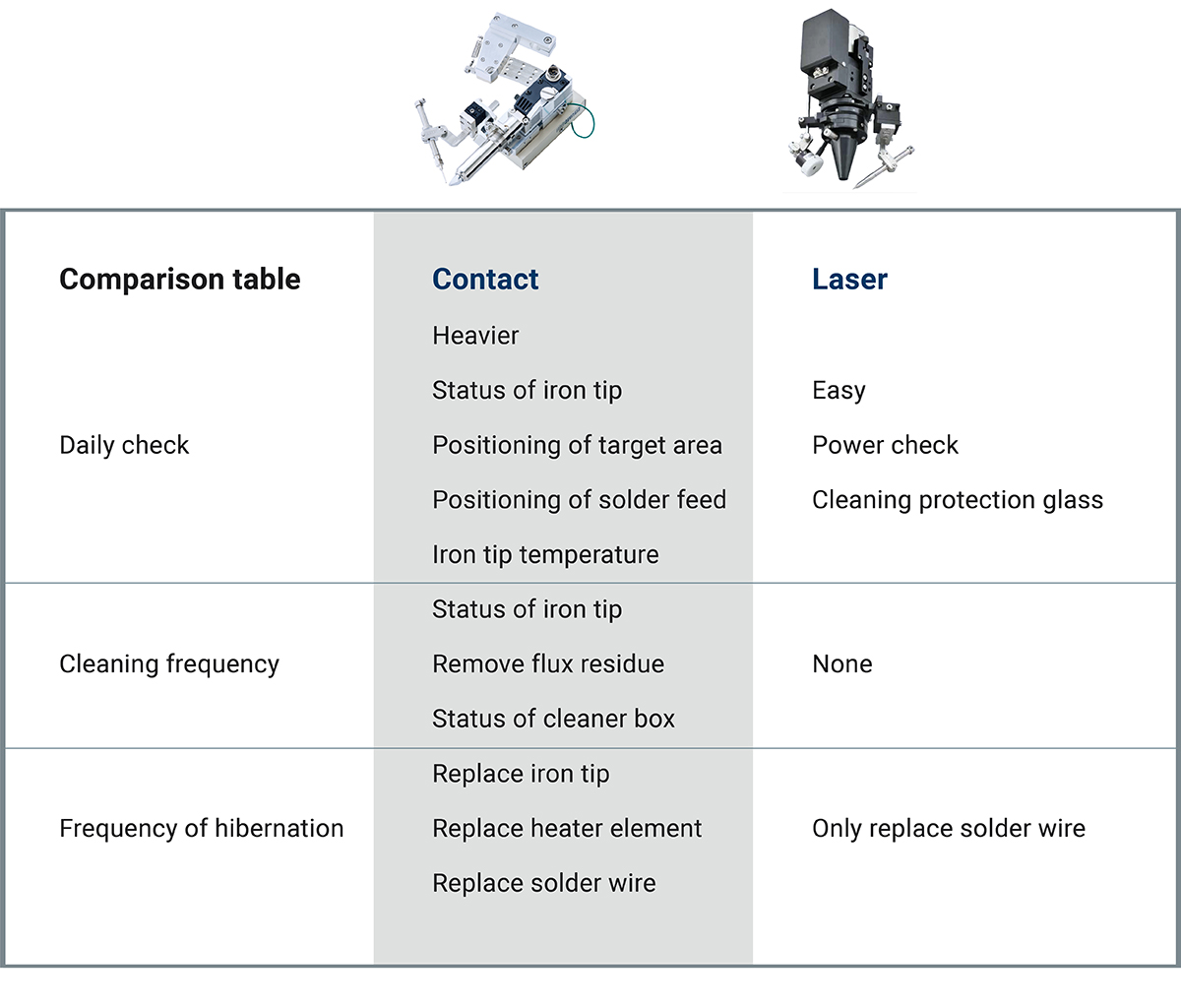 Laser Soldering (Desktop and Inline Apps)
---
Q: What are the most common reasons to select laser soldering technologies?
A: Micro Soldering (0.02mm spot), non-contact (allows for reflow only), no iron tip consumables, automatic spot size change.
Q: Is laser soldering faster than contact soldering?
A: Laser soldering can be slightly faster because it eliminates some mechanical movement or when used only to reflow.
Q: Does Japan Unix maintain FDA safety approval to sell laser machines in the US?
A: Absolutely
Q: How are the laser positions programmed?
A: Japan Unix was the first company to develop laser soldering more than a decade ago with the patented direct line-of-sight teaching camera that allows you to look directly through the laser beam. This makes teaching easy and avoid inaccuratie due to angle distortion.
Q: Does Japan Unix offer pyrometer modulated power controls (power cruse control)?
A: Yes, Japan Unix is the leader in direct temperature measured laser control.

We can customize to fit your needs, for more information,
click on the button or contact:

+1 (201) 602-6425
SALES INQUIRIES
USA & CANADA
Steve Hoover
shoover@fancort.com 


(888) 326-2678 X 723

+52 33 1068 2731
Trusted by the Aerospace & Defense Industry for over 47 years

Robotic Soldering Sitemap