FANCORT IS THE WORLD LEADING MANUFACTURER OF SMT LEAD FORMING EQUIPMENT
Trusted by the Aerospace & Defense Industry for over 47 years

LEAD FORMING SERVICES - ISO CERTIFIED LEAD PREPARATION SERVICES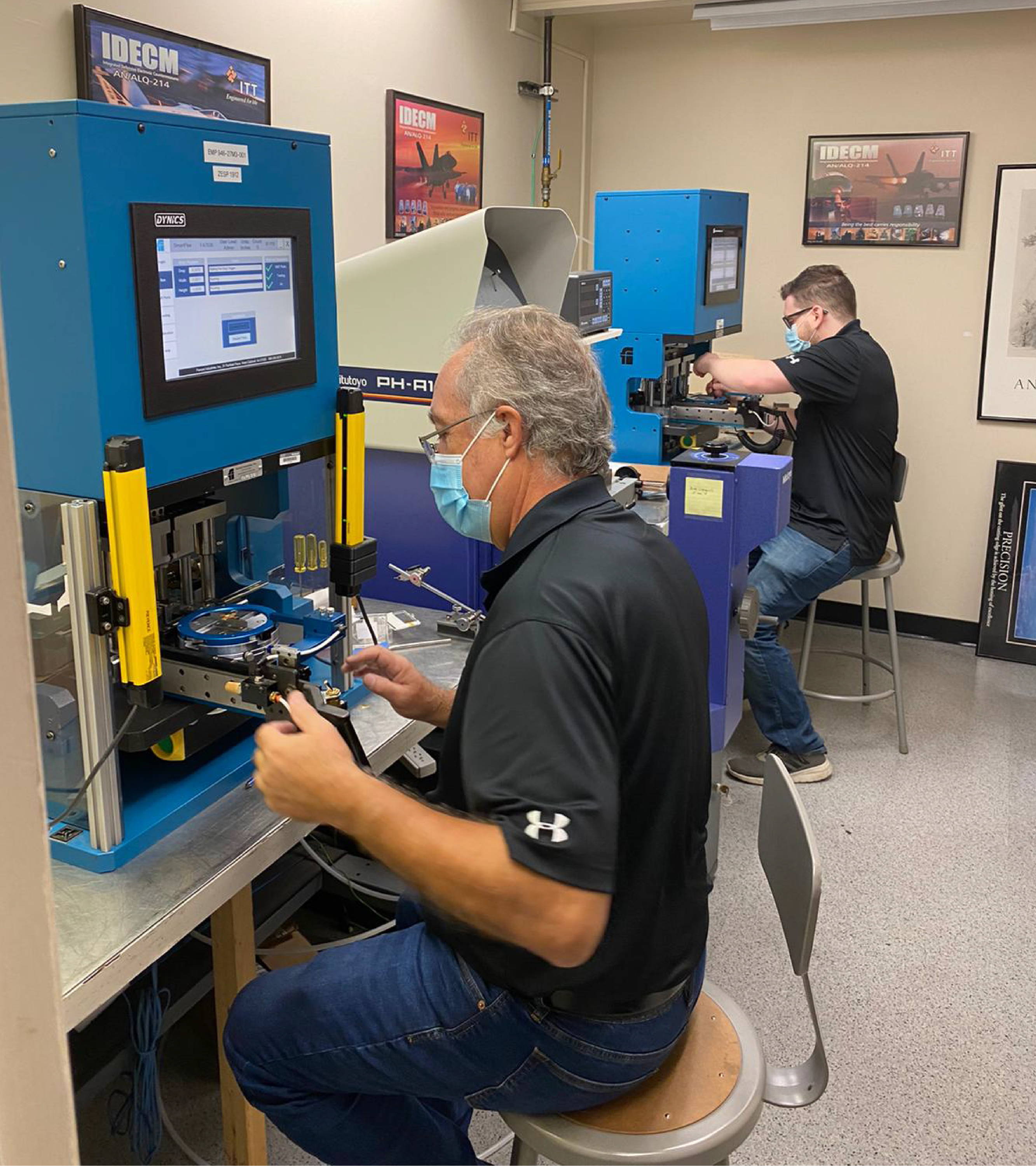 Fancort is the industry leader in component lead preparation services for the Semiconductor and Aerospace industries.
We have 47 years of experience in lead forming of a wide variety of packages, including large and small flat packs and quad packs, DIPs, fiberoptic headers and devices that require conversion from through-hole to SMT.
We use our unique universal and dedicated tooling systems and complete process control to ensure accuracy and quick turnaround of your parts to JEDEC/IPC and/or mil-spec standard dimensions, with optional services such as package leak testing and tinning if required. Fancort Industries forming and tinning services located at Fairfield, NJ is listed in the System for Award Management (SAM), and has a cage code of 8KE76.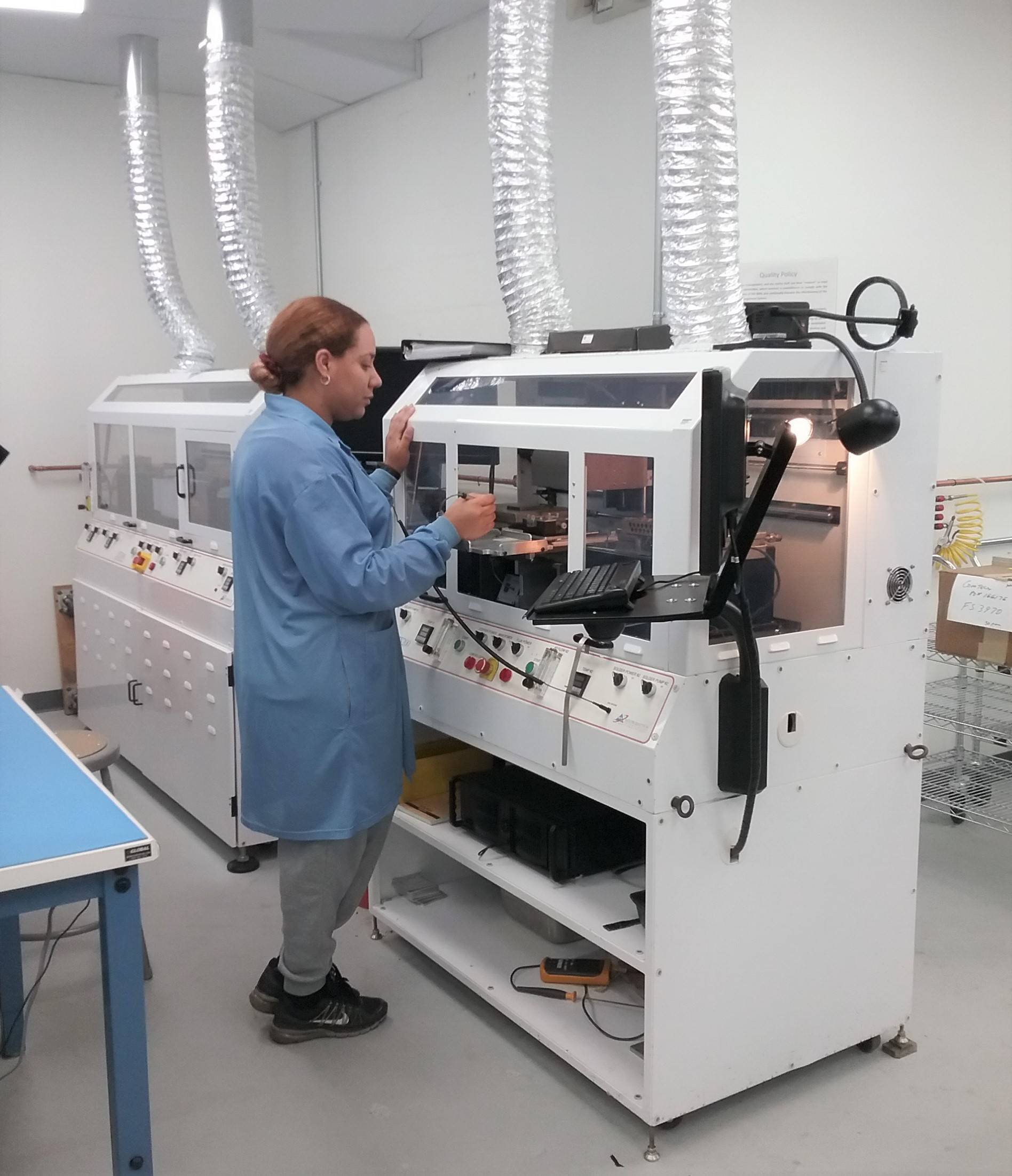 Form and trim features
• SMT Lead Forming Brochure 2018-Compressed
• Fancort Industries is ISO 9001:2015 Certified from January 16, 2019 until January 15, 2022. Certificate # US 15-2821R.
• Fancort Industries is ITAR registered, code M22953, as of May 15, 2008.
• Fancort is an approved NASA supplier of Forming Services and Tools.
• Lead forming to Mil-STD-883K and IPC J-STD-001E-2010/Sept 2020
• Complete process control and documentation
• Standard footprint layouts available or we will design your custom footprint
• All work is done in a controlled ESD-safe environment per ANSI/ESD 20.20. Our facility meets all requirements for Class Zero applications (0-250 volts).
• DOD/ESD MIL-STD-1686C Compliant
• Turnaround can be as little as three days (typically 10 working days)
• Inspection of incoming devices for lead skew or other deformity
• Inspection report and Certificate of Compliance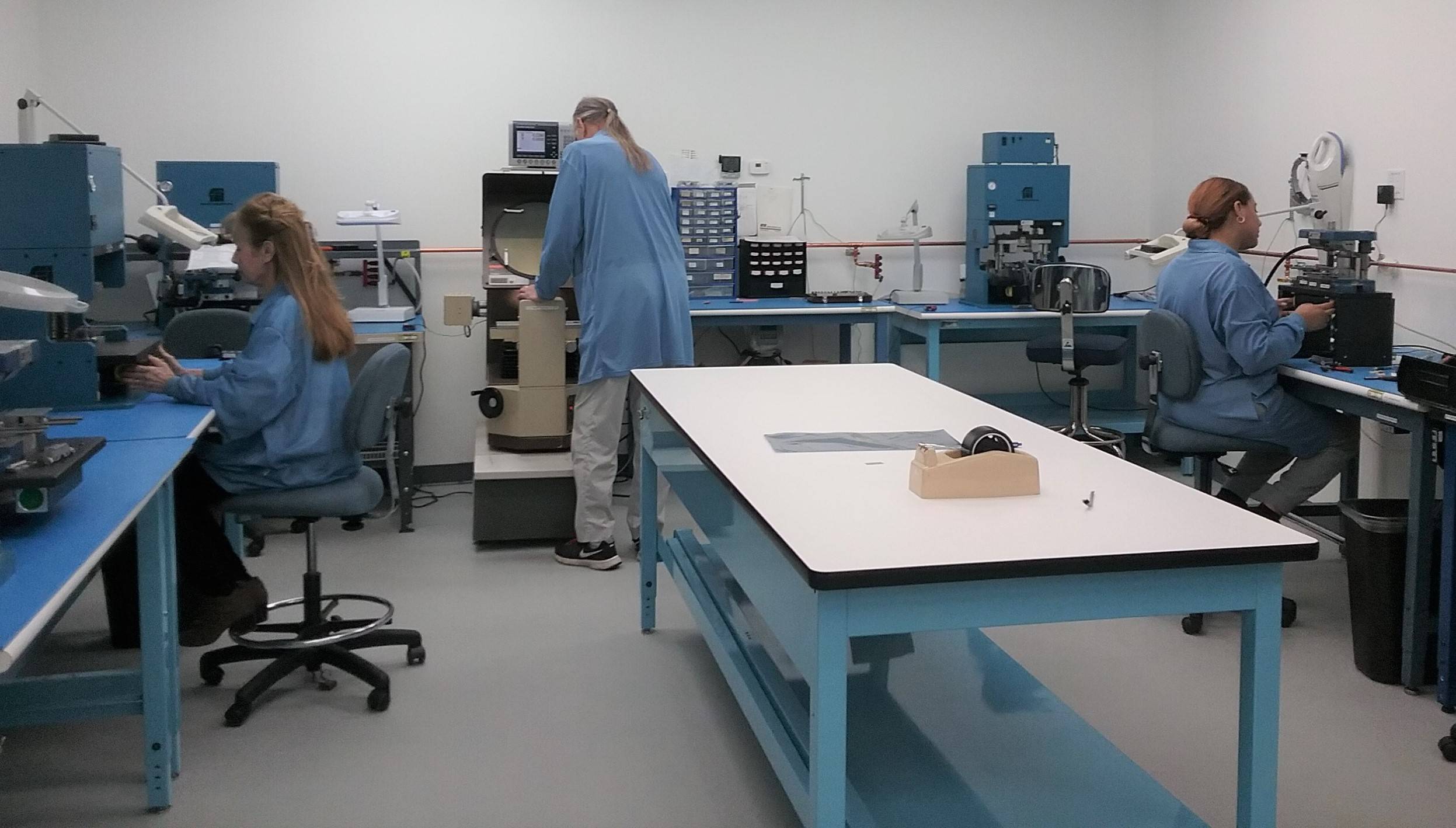 Tinning and gold removal process definition and control
Tinning and gold removal process definition and control
• Lead tinning is per IPC J-STD for soldering J-STD-001F module #3 and J-STD-001FS #6 , Space Addendum. (Requirements for Soldered Electrical & Electronic Assemblies).
• Fancort is IPC J-STD-001ES CERTIFIED for tinning Space Grade flat packs and quad packs as of 18-November-2013.
• Tinning is done on our automated LTS200 machine. (for special cases due mainly to devise lead, package dimensions and uniqueness of proximity , hand tinning maybe need to be used)
• Fancort tinning is done in a 100% inert Nitrogen environment.
• Solder used is 63/37 Ultra pure standard.
• Fancort uses a non-flux process utilizing an automated tinning machine, Nitrogen blanket and incorporating dual dynamic pot process
• Fancort's tinning standard is: No Flux.
• Per IPC J-STD-001E & -001ES. "For surface mounted parts, the gold shall be removed from at least 95% of the total gold plated surface to be soldered."
• Fancort's tinning process is not intended to eliminate and/or reduce the growth of tin whiskers on lead free (tin plated) leads.
• Fancort's solder pot testing complies with IPC-J-STD- 001E contamination limits. (Table 3-1 on page 7).
• Fancort standard Mil-spec process is a double dip procedure to remove the gold first, then add the solder coating.
• Fancort's standard target for lead tinning is "about ½ way up the leg. This will give full heel coverage for excellent lead soldering to the PC Board via a nicely coated foot radius.
• The "½ way up the leg" standard – visual goal, is tough to gauge and accurately control, Especially on Bottom exit and or on some side exit parts with short leg lengths "A" +"J". For TOP Brazed -Exit parts this result of ½ way up the leg is much more consistently achievable , and has not presented many issues.
Important note: Interestingly , The IPC standard allows -"up to the package but not touching it including the upper radius " this is easier to measure and inspect visually , but apparently and understandable not acceptable to all customers.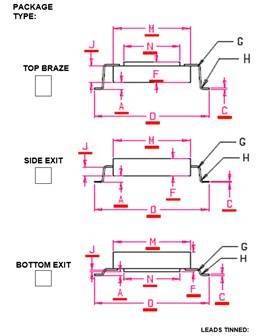 • Solder alloys used for solder dip are in accordance with J-STD-006, or equivalent, and shall contain a minimum of 3% lead. Hot solder dip meets the tinning requirements of ANSI/IPC J-STD-001E, Class 3, and tinned leads shall meet the solder-ability requirements of J-STD-002, Category 3.
• Adjustable Shipping matrix trays to hold two and four-sided SMT devices; includes ESD packaging.
• Safe handling of Magnetic Sensitive Devices
Pind test
Particle Impact Noise Detection test.
According to method 2020.9 of MIL-STD-883 and method 2052.5 of MIL-STD-750, the purpose of a PIND test is to detect loose particles inside an electronics device cavity.
Fine and Gross Leak Testing
MIL STD 750-

Semi Conductor Devices

Method 1071.16

Conditions H1 and D

MIL STD 883-J

Mico Circuits Devices

Method 1014.14

Conditions A1 and C1
Fancort has been a world leader in Aerospace lead forming equipment and services for SMDs and through-hole applications. We offer prototype to production equipment specializing in processing high-reliability devices to exacting tolerances. Fancort Industries is ITAR registered, a NASA and Johnson Space Center approved supplier of Forming and Tinning Services.
Click on the button or contact:
Lee Boki
lboki@fancort.com


(888)-326-2678 x 722