Introducing Fancort's Robotic Tinning Machine. The next generation of precision robotic tinning. Designed, manufactured, and patented by the leader in high reliability component processing. Experience the precision, efficiency, and quality of our new 6-axis robotic tinning machine.  
The Fancort Tinning Machine combines the capabilities of a precision 6-axis robot with an easy to program parameterized environment which includes part, tray, and process libraries. Custom parts, trays, and processes are easy to program using the built in HMI. Bar code recipe and tray verification is included to match trays, parts, and process together ensuring quality and consistency. Infeed component trays are easily programmed using a tray position function and can be enhanced with an optional vision system.
Features
• 6-Axis robot - precision with (3) dip motions – tangent, waterfall, & parallel.  
• Dual Process - Dual solder pot, pre-heat, air dry, flux, and DI wash in a single machine.
• Integrated air knife preheat - Patent pending air knife pre-heat station.
• Parametric programming - process programming made simple.
• Recipe, part, process, and tray libraries - saving and recalling programs straight forward.
• Bar code - select recipe and trays to reduce the chance for setup errors.
• Universal adjustable trays - patent pending adjustable trays. Eliminates dedicated trays.
• Dynamic solder pots - stainless steel (lead solder) or titanium solder pots (lead free solder).
• Solder Pot Cart - Includes (1) solder maintenance cart for solder pot removal.
• Machine controls - for enhancing programming, safety, power, and pneumatics.
• Steel safety enclosure with light curtain(s), light tower, HMI, control cabinet.
• Access control - Multi-lever user sign in
• Process monitoring - Resistivity, temperatures,
• Process Camera – view tinning in situ.

The Fancort Robotic Tinning Machine's PLC interface offers a remarkably user-friendly
experience for part selection and parameterization, catering specifically to both Fine Pitch (FPs)
and Quad Flat Packages (QPs). Its programming has been intelligently designed to streamline
the process, ensuring that operators can effortlessly configure and adjust parameters according
to their specific requirements. The intuitive interface empowers users with a simplified
workflow, making it easy to select parts and customize parameters, ultimately enhancing
operational efficiency. Even for those new to PLC programming, the Fancort Robotic Tinning
Machine's interface stands out for its simplicity and ease of use, facilitating seamless control
and optimization of the tinning process for FPs and QPs.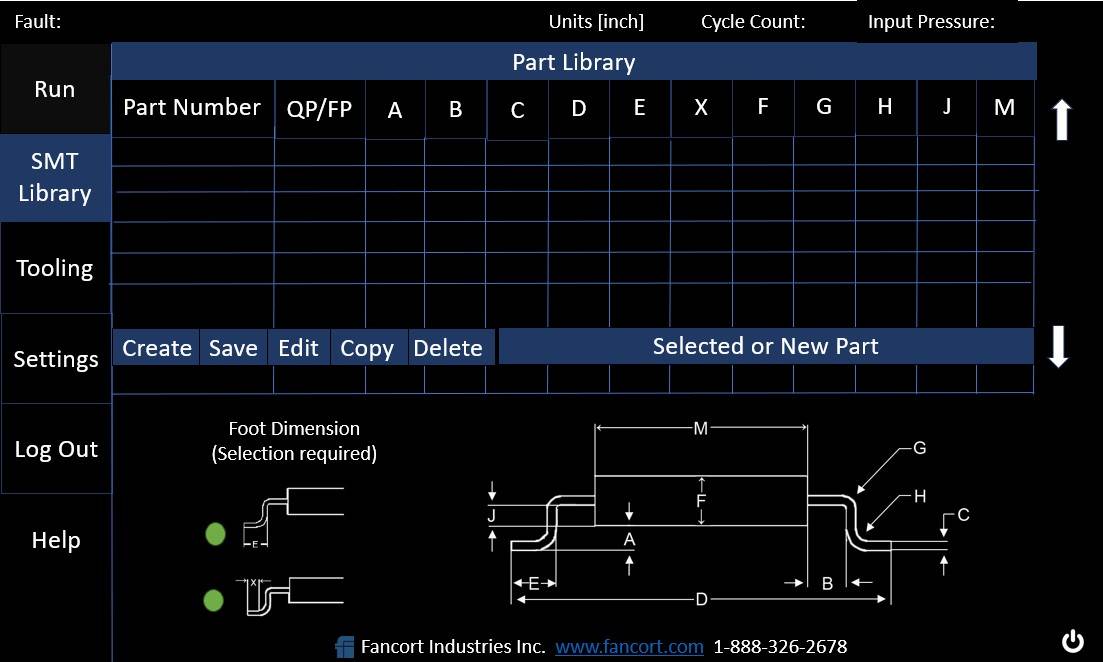 We can customize to fit your needs, for more information, click on the button or contact:
Robert Antonelli
rantonelli@fancort.com


(888)-326-2678 x 719